The Golf Pavilion receives prestigious award in Cologne, Germany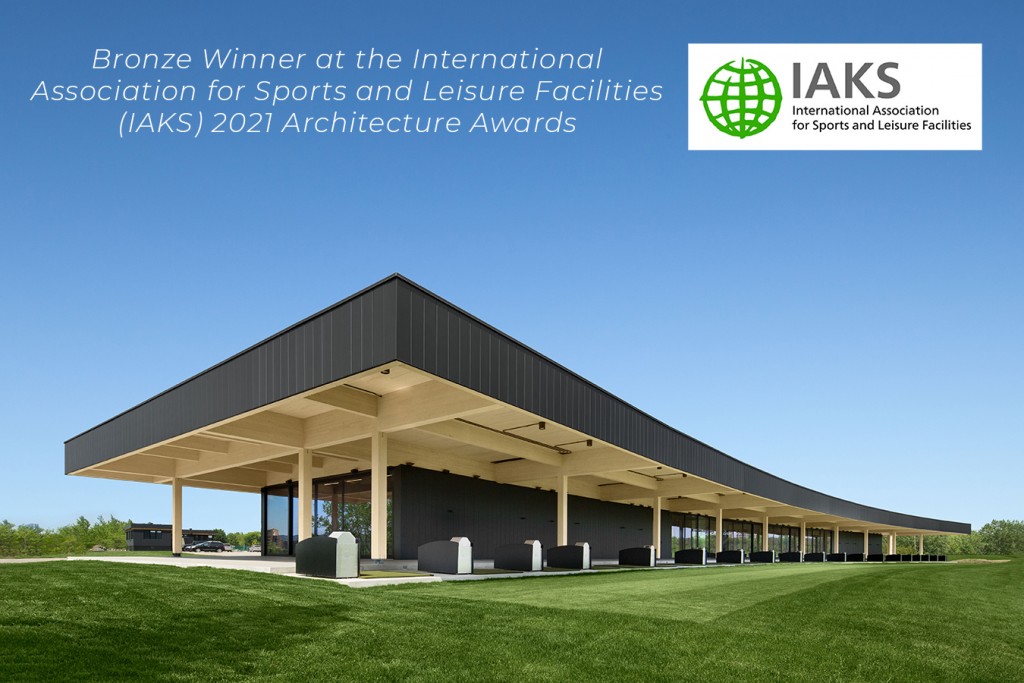 At the festive gala on 26 October 2021, the International Olympic Committee (IOC), the International Paralympic Committee (IPC) and the International Association for Sports and Leisure Facilities (IAKS) present the much-coveted medals for exemplary sports and leisure architecture. The Golf Exécutif Montréal Pavilion was awarded a Bronze Award in the Specialized Sports and Leisure Facilities category.
Discover why the jury loved the Golf Pavilion in this short video.
Experts from the world of architecture gathered to recognize projects that push the boundaries of sports and recreation facilities. In total, four (4) projects received a Gold Award, seven (7) Silver and seven (7) Bronze. An additional seven (7) facilities received the CIP IAKS Award for Accessible Sports Facilities. Representing the future of sports architecture, five (5) student projects were recognized for their originality and inventiveness.
The jury had their work cut out, with 86 projects in contention from all corners of the globe. Countries included Canada, Japan, Montenegro, Peru, Syria and the USA, showcasing extraordinary design and functionality. Among the winners this year were interesting and eye-catching projects such as community parks, ice rinks, and an acclaimed ski resort on top of a waste-to-energy plant.