Three positions to be filled at Architecture49 in Montreal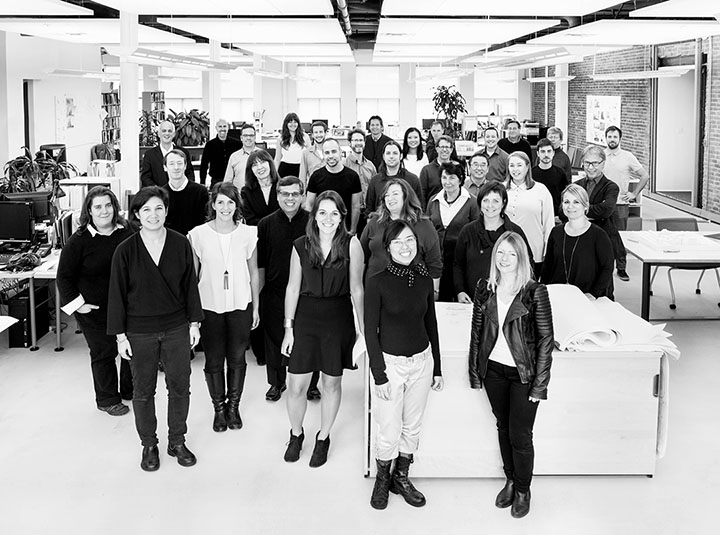 Our beautiful team is growing!
The Montreal office is currently looking for the following profiles:
Architect (minimum 5-10 years experience)
Senior Heritage Architect (minimum 10-15 years experience)
Architectural technician (minimum 6-12 years experience)
Click here to view the job description and apply for a position.
Architecture49 is a fast-growing company that offers great career opportunities for talented individuals. Our offices, located across Canada, are home to many accomplished employees in a variety of specialties: architects, interior designers, technologists, landscape architects and support staff. We are constantly looking for new people to join our team.
At A49, we foster open environments where employees can thrive in a collaborative and friendly atmosphere. We seek meaningful projects where we can leverage our in-depth expertise and positively influence the communities in which we live. We strive to build strong relationships with our clients and colleagues. We recognize the quality, motivation and contribution of our employees and celebrate their achievements.
Our offices have inherited a strong regional presence, but we are also a forward-looking company focused on creativity, innovation, quality, sustainability and social responsibility. This sense of ethics extends to our employees, and we are committed to promoting their well-being and success. We offer a comprehensive benefits package, a share purchase program and matching contributions to the Registered Retirement Savings Plan. We encourage work-life balance and support a number of social initiatives and sports activities. Professionally, we value our employees' contributions and invest in their future, support continuous learning and help them develop their skills and expertise as they build their careers with us.
Discover our projects by clicking here